Are you a member? Check your paystub
Not sure if you are a full, dues-paying member of AFSCME? Check your latest pay stub on Peoplesoft to find out. If your pay stub doesn't show "AFSCME DC Council 20" under AFTER TAX DEDUCTIONS, you are NOT a member of the union!
Questions? Contact your shop steward for answers.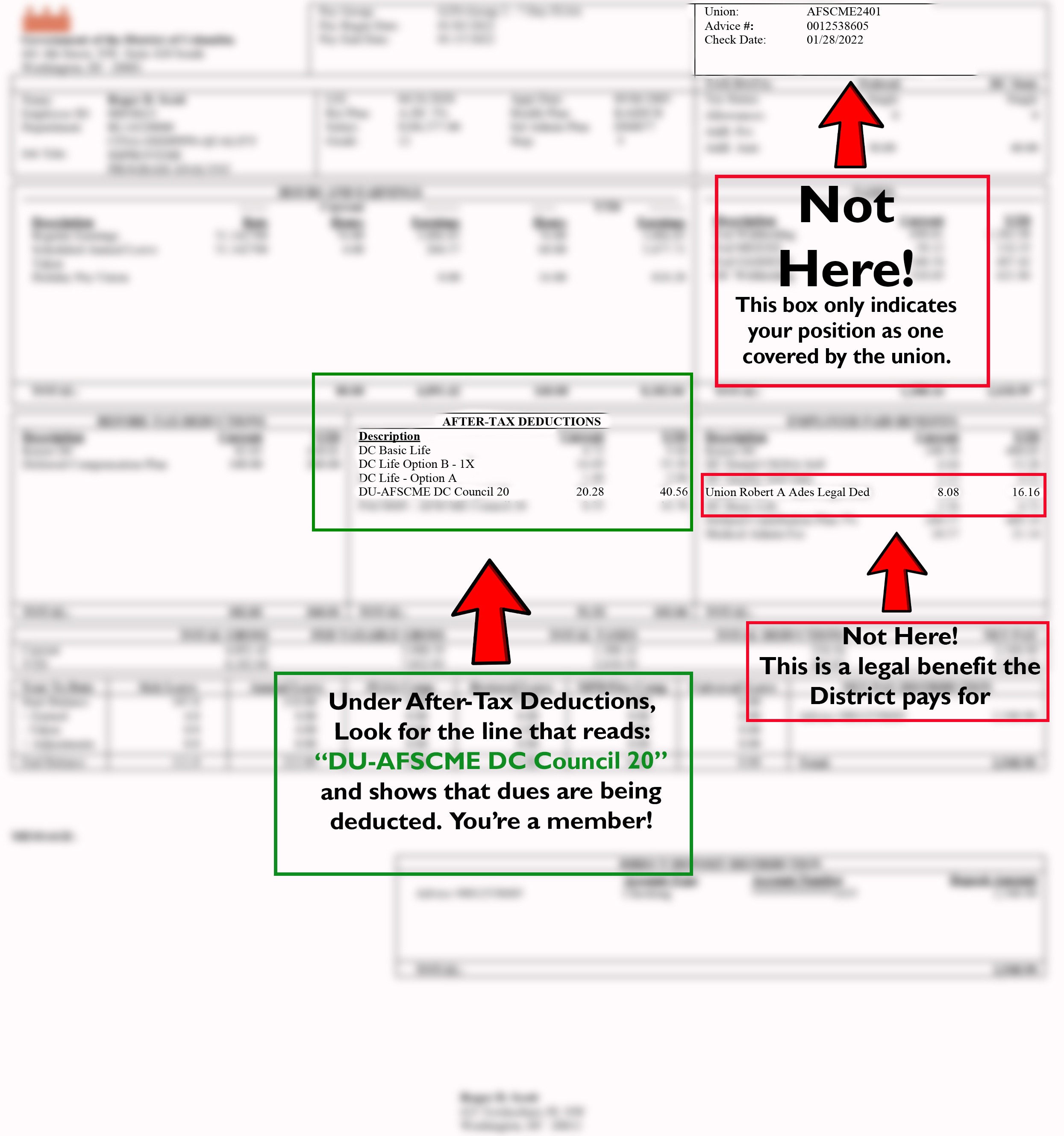 Page Last Updated: Mar 03, 2022 (06:06:58)