Members,
Please read and share this message from President Enoch widely. If you haven't signed up via this website, please do it now and encourage your coworkers to do the same. Detailed instructions are below:
Good morning 2401,
Most of us have been teleworking for the past 5 months, but our fight continues. We would like to keep you informed of the things that Local 2401 is doing, but in order to do so, we need your help. Maintaining a manual email list is too cumbersome and does not get everyone captured; therefore, we will discontinue the manual, mass emails. Going forward, we will only email members who have signed up to receive mailings. Please visit www.afscme2401.org to get signed up. In the "Member Log In" area, select "Click Here to sign-up" and simply enter your information.
If you have already signed up, please make sure your contact information is accurate. This database is separate from AFSCME International, so we need your mailing address, email address and cell phone number. Our goal is to do a "surprise" mailing for Labor Day. Only Dues Paying members, who have signed up on the website will receive the mailing. Sign up by August 14, 2020!
Stay informed and stay connected. AFSCME Local 2401 is also on Facebook and Instagram.
In Solidarity,
Your Local 2401 Executive Board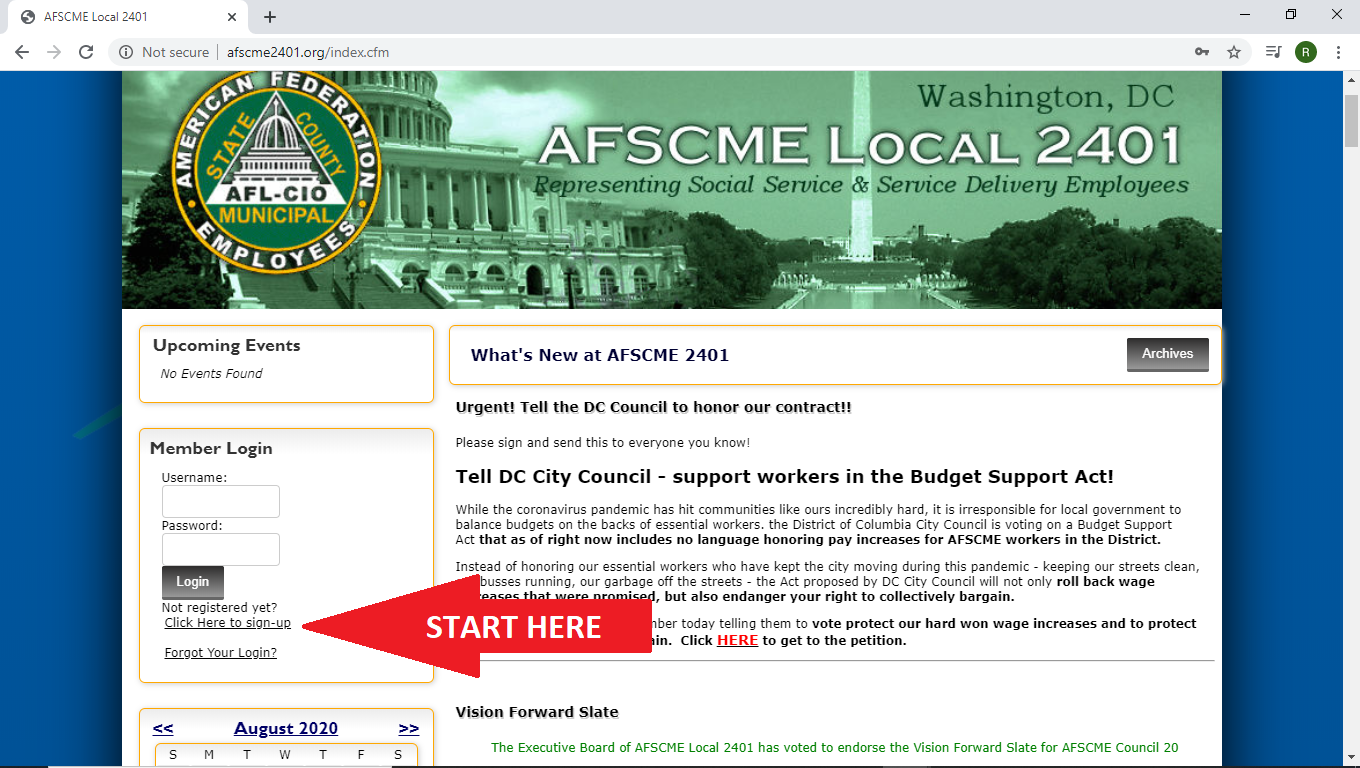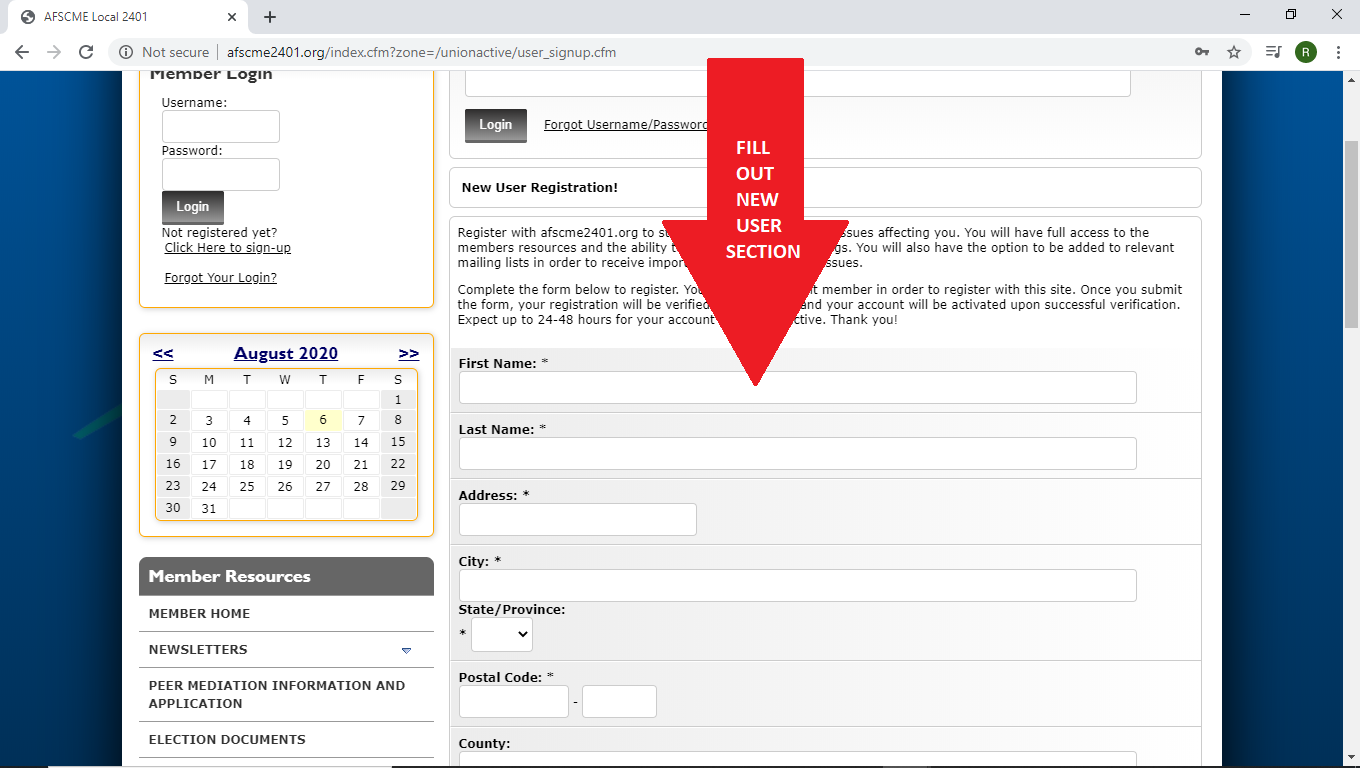 ---