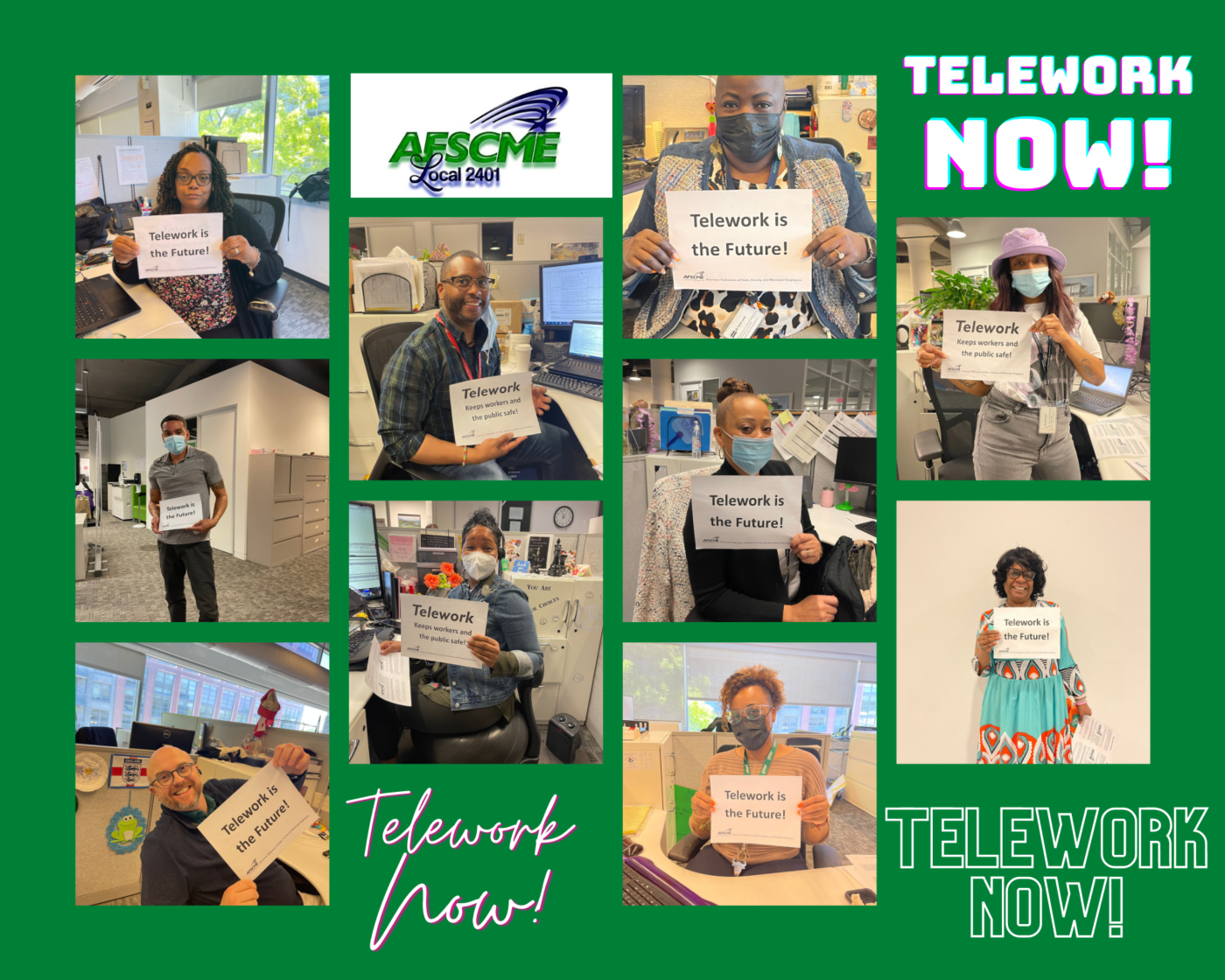 Join your coworkers and tell management what you want!
Don't miss your chance to speak truth to power! Simply take a pic of you, your coworkers, friends, family....anybody that wants, or would be affected by, expanded telework. You can make your own sign or download the pre-made signs below. We won't give up until we get what we deserve!
You can download them directly to our Facebook page here https://www.facebook.com/groups/258151885192, send them to your shop steward, or email them to roger.scott@afscme2401.org.
BONUS CONTEST! A $50 gift card to the one who writes the BEST do-it-yourself sign (We need Telework because...) (APPLIES TO MEMBERS ONLY, SORRY)